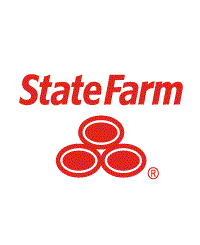 STATE FARM® INSURANCE AGENT,

FLEMING ISLAND

, FL
Almeta Monroe-Turner
Almeta L Monroe Ins Agcy Inc
Would you like to get a quote?
Office Details:
Street Address:
3521 US Hwy 17, Unit A
Fleming Island
,
FL
32003-7122
Landmark:
South of Drs. Inlet Bridge in the Westover plaza next to Clay Today & Santioni's Restaurant.
Need help with a claim?
Start or track your claim online, or with the State Farm® mobile app.
Need to pay a bill?
Pay insurance bills fast and manage them easily.
About Me:
32 Years Of State Farm Insurance Experience
THE Fleming Island State Farm Agent
Helping families tranfer to Fleming Island, FL
Serving Green Cove Springs, Orange Park & Middleburg
Offering Life Insurance In Fleming Island & Orange Park
Offering Auto Insurance in Fleming Island, FL
Offering Home Insurance and Renters Insurance
Member Clay County Chamber of Commerce
Free Florida Notary Public Services Available
University of Central Florida - 1983
University North Florida Foundation Board Member
National Association of Insurance & Financial Advisors
Member LPGA Amateur Golf Association
Big Brothers Big Sisters of Northeast Florida
Ambassador Travel Qualifier
Our Mission:
Our goal is to be a customer's primary source for insurance. We partner with our customers to ensure the right homeowners, auto, renters and life insurance is in place. All to help Life Go Right.
Our Team:
Darlene Summerlyn
Office Manager
I am the office manager and have been with the Almeta Monroe Agency since 2004. I am licensed for Property & Casualty, Life Insurance and Health Insurance. I am a long time Fleming Island residence and a Notary Public. I enjoy helping new and current customers with all of their insurance needs. I enjoy refurbishing old furniture.

Jackie Wesner
Customer Service Representative
Agent's Credentials and Licenses:
We're Hiring
It could be the beginning of an exciting career.
This opportunity is about potential employment with an independent contractor agent who solicits application for State Farm products and services, and does NOT result in employment with any of the State Farm Companies. The employment selection decision, terms and conditions of employment (such as compensation and benefits) are all determined solely by the independent contractor agent.
Disclosures
Deposit products offered by U.S. Bank National Association. Member FDIC.
Life Insurance and annuities are issued by State Farm Life Insurance Company. (Not Licensed in MA, NY, and WI) State Farm Life and Accident Assurance Company (Licensed in New York and Wisconsin) Home Office, Bloomington, Illinois.
Pet insurance products are underwritten in the United States by American Pet Insurance Company and ZPIC Insurance Company, 6100-4th Ave. S, Seattle, WA 98108. Terms and conditions apply, see full policy on Trupanion's website for details. State Farm Mutual Automobile Insurance Company, its subsidiaries and affiliates, neither offer nor are financially responsible for pet insurance products. State Farm is a separate entity and is not affiliated with Trupanion or American Pet Insurance.

Pre-existing conditions: If you currently have a pet medical insurance policy, switching carriers or purchasing a new policy may affect certain provisions such as coverages for pre-existing conditions or deductibles already established under your current policy. Let your State Farm® agent know if your existing policy has provisions that might make it beneficial for you to keep.

State Farm (including State Farm Mutual Automobile Insurance Company and its subsidiaries and affiliates) is not responsible for, and does not endorse or approve, either implicitly or explicitly, the content of any third party sites referenced in this material. Products and services are offered by third parties and State Farm does not warrant the merchantability, fitness or quality of the products and services of the third parties.
State Farm VP Management Corp. is a separate entity from those State Farm entities which provide banking and insurance products. Investing involves risk, including potential for loss.
Neither State Farm nor its agents provide tax or legal advice. Please consult a tax or legal advisor for advice regarding your personal circumstances.